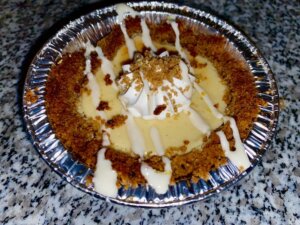 Papa C Pies is located in Brentwood, Tennessee which is about 16 miles southeast of Nashville.  The pies go back three generations to the owner, Chad, great-grandmother.  She never wrote down her recipes, she just backed by seeing and feeling the ingredients come together.  This is how she taught her daughter, Elsie who in turn taught her son, Papa C, who then trained Chad.
Papa C Pies fist bakery was opened in 2008 by Papa C and his son Chad.  They had lived in the area for over forty years and with much encouragement from friends and family decided to take the pie making knowledge they learned and turn it into a business.  
Chad dreams that one day he will be able to pass on this tradition and Papa C Pies Bakery to his children.  He is famous for his Chicken Pot Pies, French Quiche and Lemon Meringue Pies.  On the internet, they have a four-point-nine-star rating with close to one hundred evaluations.
Parlor Doughnuts is a Franchise that has locations in several states including Tennessee.  One is in the Sobro area of Nashville and the other is in the West End of Nashville.  Founders, Josh Tudela and Darrick Hayden formed a Partnership in 2019 and thus the first Parlor Doughnuts was opened in downtown Evansville, Indiana.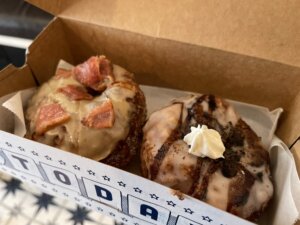 Darrick opened his first doughnut shop in 2015 with his son Noah after traveling extensively throughout the United States with his son sampling coffee and doughnuts.  Noah became the coffee expert while Darrick became the doughnut expert.  During their travels they learned that the first doughnuts could be traced back to the 1800's.  During World War I, they became especially popular as women, also known as Doughnut Lassies, would bring coffee and doughnuts to the front line to the troops.  These would remind them of home and better times giving them relief from the stress of war.
One of the things that sets Parlor Doughnuts apart from most doughnut shops is their signature Layered Doughnut.  They have also perfected vegan/gluten-free doughnuts as well as keto friendly doughnuts.  They also offer several items for breakfast as well as juice and kombucha.  For those craving a milkshake, their menu ranges from fruity flavors to sweet flavors like Turtle or Reese's.  
The Parlor Doughnuts on the West End has a strong 4.7-star rating online with over two hundred reviews.  So, if you are in the market to open a doughnut shop, taking a look at Parlor Doughnuts is worth considering.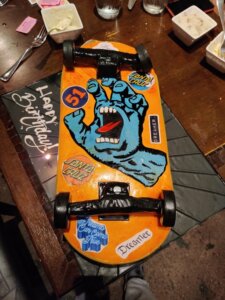 Located at 803 Woodland Street in Nashville, Tennessee is Nashville Sweets.  Their Founders, Danielle Worley and Brittany Pulley, dreamed of opening a boutique bakery that would serve their clientele a reflection of their personalities and style.  
Danielle and Brittany met when they were working in a print shop doing marketing and graphic design in 2011.  They found they were spending their free time in the Kitchen at night much to the delight of their friends and family.  After about a year and with much encouragement from their family and friends, they decided to open up Nashville Sweets.  
Since opening their bakery, they have been successful beyond their wildest dreams.  They are both busy with the store and their own families but always make time to greet their patrons as if they are family as well.  They may have only a little over one hundred posts on the world wide web, however they do have over a four-star rating.  
These reviews have been brought to you by Nashville Hood Cleaning Prost.  They have been doing hood cleaning in Nashville and the surrounding area for years.  Their technicians are professionally trained and take great pride in the work they do.