Commercial Kitchen Cleaning Services
Nashville, Tennessee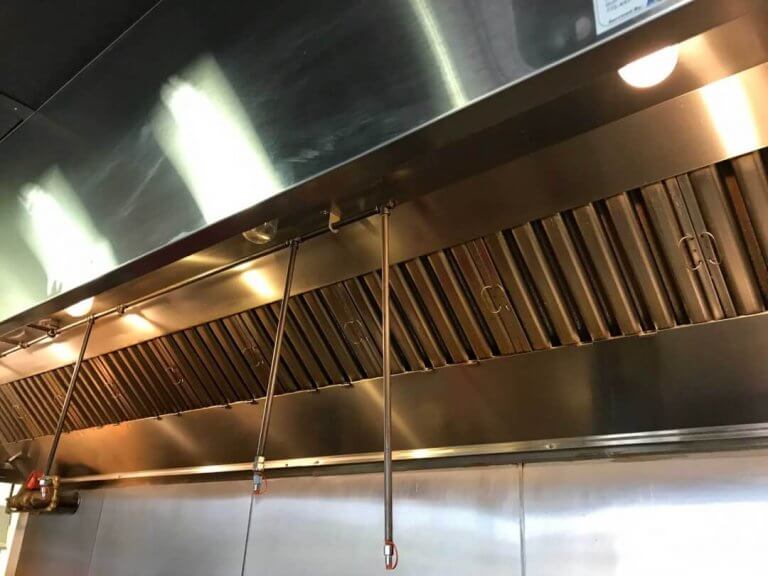 Modern restaurants are designed in such a way that everything that the kitchen is hidden. Meaning most customers will never see how the food they put in their mouths comes to be. This design has its benefits and its disadvantages. Not being able to watch how your food is being prepared allows the cooks to work in a non-stressful environment because by allowing them to work in private - cooks can prepare the food at their own pace thus ensuring quality is maintained, the disadvantage, however, is that the cooks might adopt a few unhygienic practices (we've all seen the stories in the news), also some restaurant owners often skimp on thorough sanitation practices because they assume they won't be held accountable. This is why commercial kitchen cleaning services are so important.
It works sometimes but if an inspector catches you, you could face some heavy fines. The truth is open or closed layout, kitchens should always be 100% spotless, it's healthier, cost-effective and safer.
Nashville Hood Cleaning Pros has been doing commercial kitchen cleaning for years here's how we think we would make the perfect cleaning partner.
Are you tired of working with an inexperienced team? Maybe you're sick of disappointments - either because the company you hired didn't deliver or they messed up your systems. Maybe you don't exactly know what you're looking for.
Let us help: Clients of all kinds come to us when they're looking for a team that's not just trained but skilled too. Clients also come to us when they're looking for a company that's not only equipped with the right tools and experience to get the job done but one that's affordable too.
Nashville Hood Cleaning doesn't cut corners when it comes to kitchen cleaning and we don't compromise on quality either. Still, in doubt, call us to find out more on how we will exceed all your current commercial kitchen cleaning expectations. Visit our About page to know more about our company.
Drop us a line to find out more about our commercial kitchen cleaning services.
Tell us more about your kitchen by calling us on this number here- (615) 235-0373. If calling isn't convenient for you there's a contact form, you can use to reach us to schedule a - no-obligation - appointment. Once an appointment is made one of our representatives will come by your eatery, conduct a quick inspection/survey and give you a quote (Free! of course).
We are licensed, bonded, certified and fully insured for commercial kitchen cleaning. We're not just restaurant hood cleaners.
---
Nashville Hood Cleaning 
proudly serves Nashville, Tennessee for commercial kitchen cleaning.