Rooftop Grease Containment
Nashville, Tennessee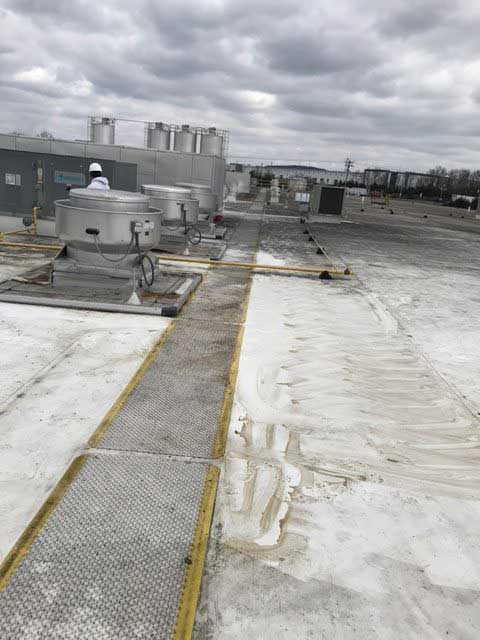 Dealing with grease is tricky because it always seems to seep and harden in all the wrong places. In fact, if a restaurant doesn't have a regular cleaning schedule in place, it may find itself having to pay a lot more on repairs and replacements of different kitchen equipment, it may find itself on the wrong side of inspector visits or even have to close down because of costly grease fires. Which is a huge problem now, by the way, costing restaurants up to $110 million dollars each year.
There are many mediocre companies inside the professional cleaning industry if you, unfortunately, hire any of these companies, prepare for disappointment as these companies will cause more harm than good. Most of these companies often take the shorter route of completing any task, for example, we have noticed that most of these companies will empty all the grease inside the local drain or push all the hardened grease up the ducts, leading to future complications.
You should definitely consider hiring us for rooftop grease containment because our team will fit your rooftops with a modern grease gutter system that will collect all the filth and oils that may accumulate inside your system. This system will also safeguard your rooftop from getting stained or destroyed by the grease.
Let us make all your rooftop grease containment a top priority in Nashville.
Getting your rooftop grease containment in control also makes you a hero. Literally. Think of it like this if the grease finds its way on to the stormwater run-off, most of it will flow into rivers, lakes or any other man-made water sources, which is dangerous and harmful to the environment. By ensuring you don't let it ever get that far you would be doing your noble part in taking care of the environment. Visit our About page to learn more about our company and services.
Our team is trained, certified, insured and equipped with all the right tools to make the cleaning partner and we have a long list of 5-star reviews to back us up
If you are interested in any rooftop grease containment services, we'd love to hear what you have in mind and it's as simple as calling us on this number - (615) 933-1192, if calling isn't your thing, we also have a contact form you can use to send us a message. On both occasions, one of our representatives will give you a quote that's based on your needs and budget.
Nashville Hood Cleaning understands that every client has different needs with regards to how they want their rooftop grease containment done, some may just their grease contained, while others may want a full services package, something like the entire commercial kitchen cleaning package. Whichever camp you may fall in - don't hesitate to call us still as we're sure we can come up with a schedule that will suit all your needs.
We are licensed, bonded, certified and fully insured for rooftop grease containment.
---