Kitchen Exhaust System Cleaning
Nashville, Tennessee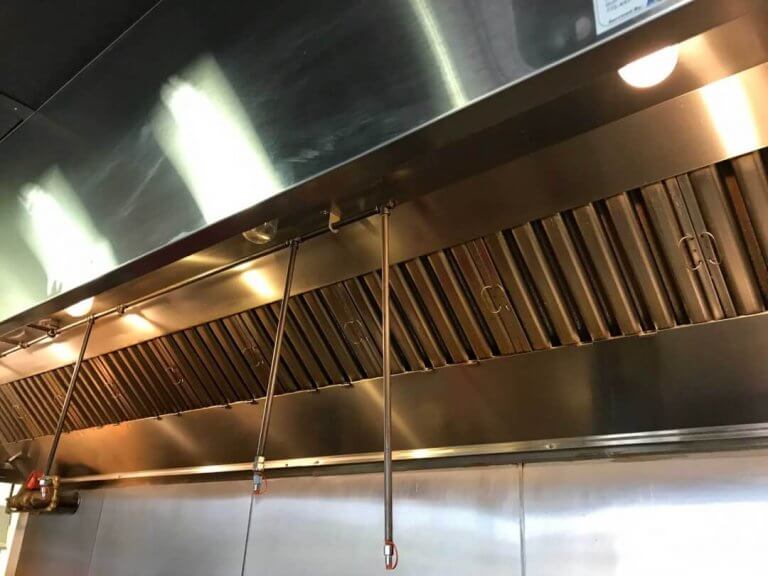 The exhaust system does a lot. It does away with all that annoying heat & all those harmful gases associated with running a commercial kitchen. It also prevents any of these particles from clogging up important appliances, while also cleansing all the air your staff and customers take in. Kitchen exhaust system cleaning involves removing all the filth that has collected inside various parts of the system. Doing this regularly will protect your eatery from having to deal with any fines handed out by inspectors or worse fires.
The kitchen exhaust system cleaning process seems simple enough but it's hard. A science even. See, each system was created in such a way that airflow, static pressure and air pressure are maintained at an optimal level. If there is a barrier inside say the vents that cause airflow to be interrupted the system will underperform, same applies to the pressure levels if a regular service provider 'cleans' the system but fails to assemble it properly. Bad news!
We have only employed the best to join our team, all our members will come to work with all the experience they have been accumulating over the years plus all the equipment needed to complete the task. We're so confident in the work we deliver we offer all our clients a 100% customer satisfaction guarantee for hood cleaning in Nashville.
Kitchen exhaust system cleaning is necessary for clean air to customers and staff in Nashville.
First, all the surfaces will be prepped, components disassembled, and sensitive appliances secured. Next, the filters will be soaked in an environmentally friendly solution to loosen the hardened grease. Next, the ductwork will be scrubbed to remove any oils that may have accumulated in the interior surfaces, next the exhaust system will be pressure cleaned to get rid of the grease that's left. Next, the surfaces will be wiped down and polished to achieve that shine we all love. Lastly, our team will clean up everywhere around the system - we call it general cleaning. Okay, I think everyone else calls it that too. After all, this is done a certification sticker will be assigned. You can also visit our About page for more information.
Thinking of hiring a company to do your kitchen exhaust system cleaning? Think of the best in Nashville, Tennessee.
Call Us now on this number - (615) 235-0373 or use this contact form to plan an appointment. We offer FREE quotes and the BEST rates in town.
We offer our services to the following neighborhoods of Nashville: Brentwood, Franklin, Nolensville, Mount Juliet, Spring Hill, Thompson's Station, Oak Hill, Forest Hills, Belle Meade, Hendersonville, Shackle Island, Green Hill - and every suburb in between.
Hope to hear from you soon
We are licensed, bonded, certified and fully insured for kitchen exhaust system cleaning.
---