Exhaust Hood Cleaning
Nashville, Tennessee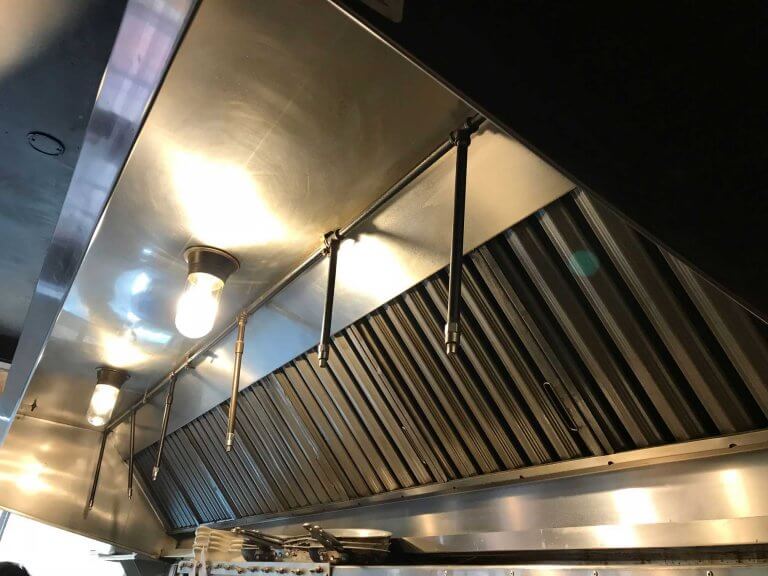 Working with a professional kitchen exhaust restaurant hood cleaning company can seem like a costly undertaking, but it's not. Having to deal with fires is what's expensive. One of the most fire-prone areas inside any kitchen is the range hood, you know that device that contains a mechanical fan that hangs above the stove or cooktop? Sure it gets rid of odors, grease, heat and other filth but it's also this function that has made the exhaust hood one of the devices that's attributed to a lot of grease fires that ever occur inside a restaurant.
It's true then an exhaust hood requires special attention, much more than other appliances. One other benefit of servicing your exhaust hood is - ventilation. Servicing the hood will get rid of funky smells & smoke, your workers and customers will thank you or the cleaner air.
Let us help protect your premises and safeguard all your profits by making exhaust hood cleaning a priority.
Exhaust hood cleaning can seem overwhelming at times, some of them require special tools that most people can't get their hands on. At Nashville Hood Cleaning we have everything needed to ensure the best sanitation standards are attained.
Starting from the very top, our team will work its way down to the bottom the hood, the fans, the ducts, the troughs, and the filter tracts, restoring it to its original state. Our tried and proven process of exhaust hood cleaning has a 100% success rate and our previous clients have all left more than satisfied with the results. Whether it's a condensate hood or a grease hood you can be assured we will service it to the best we can
Our team works well with others, meaning they will with around your schedule and not the other way around. All this to ensure no inconveniences are created with regards to your customers or staff. Visit our About page for more information.
Once everything is completed and up to standard, our cleaning team will take quality before and after photos of the serviced area for you to keep. These photos will be accompanied by a complete report that will complement the entire process.
Hit us up for your very own custom quote for professional exhaust hood cleaning in Nashville.
Interested in knowing more about Nashville Hood Cleaning Pros and all our offerings, call us now on this number - (615) 933-1192 to schedule an appointment. You can also contact us with this contact form here. Once contacted, one of our representatives give you a quote and will also help you come up with a schedule suited to your budget and needs. Don't worry we offer the best service rates in all of Nashville. If you need a hood cleaning in Atlanta - click here.
All exhaust hood cleaning by Nashville Hood Cleaning Pros is conducted according to the latest NFPA 96 standards.
---