Commercial Kitchen Fire Prevention
Nashville, Tennessee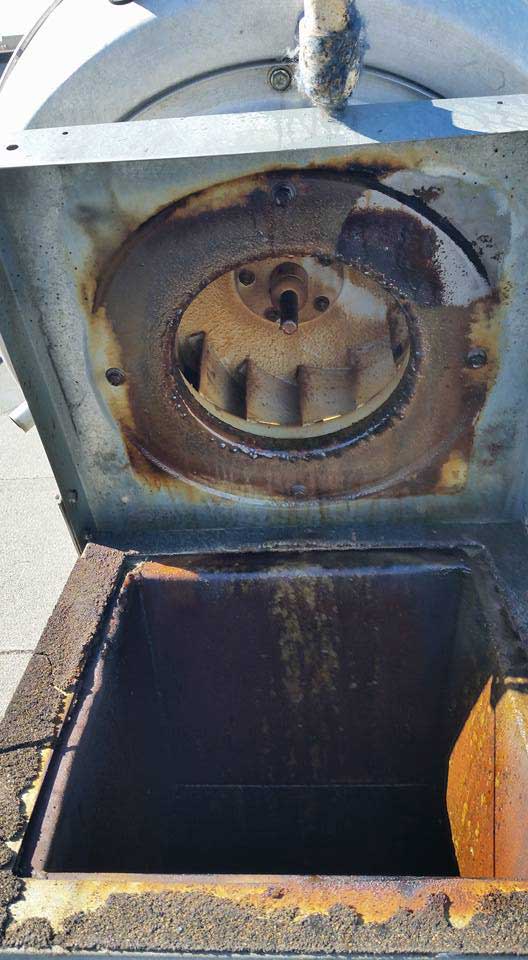 In previous years, more and more restaurants have replaced the usage of animal oils in the kitchen for more vegetable based oils and while this option is healthier, it's also risky for a restaurant because vegetable oils are more combustible & their fires harder to extinguish than animal oils.
Assuming you're reading this and you're in the restaurant business, all I can tell you is to prevent any lawsuits, unnecessary property damages and worst of all avoid any casualties you need to prepare yourself for the worst with the latest in commercial kitchen fire prevention systems, and we can help.

See! one of the biggest causes behind these unfortunate fires is the accumulation of grease. Assuming your systems have been neglected or you have been hiring a regular cleaning company to service them, with time (duration depends on how much food you prepare) your hoods will be overcome with grease. So much of this grease will cause the hood to swell in size, in some cases, they may crack. Not good!

Nashville Hood Cleaning will clean out all the grease and inspect all your restaurant's fire safety apparatus to make sure they're working perfectly, fixing and repairing them if anything is found. Once done our team will create a complete report for you. You can use this report to know if any specific parts need replacement, this report can also be shown to inspectors. Check out our About page to know more about our company and services.

Commercial kitchen fire prevention should be a number one priority in Nashville.

Quick fact: Based on records from the United States Fire Administration Agency, between the years 2011 and 2013, fires have cost restaurants more than a hundred million dollars in damages. Don't let your restaurant be part of this statistic. Take action now, let our trained, experienced and licensed team take care of all your commercial kitchen fire prevention needs - call Nashville Hood Cleaning on this number - (615) 933-1192 to schedule an appointment, you can also write us a message on this contact form, one of our representatives will contact you soon thereafter.
We are licensed, bonded, certified and fully insured for commercial kitchen fire prevention. Please contact us because we would be proud to be your Nashville hood cleaners.
---