Commercial Kitchen Equipment Cleaning
Nashville, Tennessee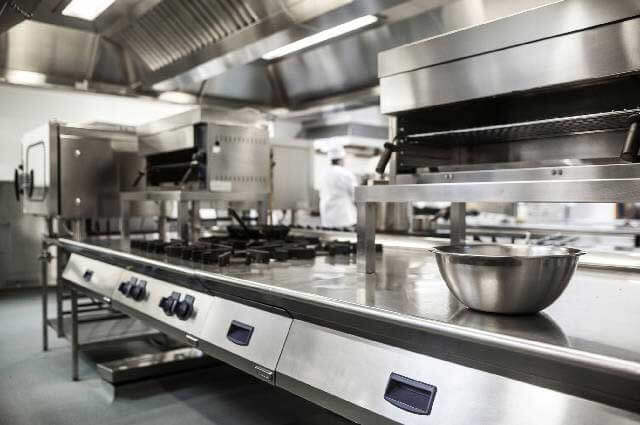 Working at a restaurant is tough and it's much tougher if you're managing one. As a manager you understand that to stay competitive you always need to keep innovating, you always need to keep finding newer, more creative ways to increase the restaurant's profit margins. Sometimes you may succeed and your value may appreciate over time, unfortunately, your equipment will not be this kind. In fact, with all the usage, all the knocks, and all the filth that collects inside, as time passes by your appliances will start looking ugly and it won't stop at just their aesthetics, this depreciation will also slow down how processes are run, leading to poorer performance.
Smart restaurant owners and managers understand that to safeguard themselves from this occurrence they can't just depend on their staff to take care of their equipment, they understand that to get the best results they need to only let experts service their appliances. The smartest restaurant owners don't just get experts, they get the best and most experienced ones. They get us for commercial kitchen equipment cleaning.
At Nashville Hood Cleaning, we're all about exceeding expectations, we have grown so many thanks to referrals, and our previous clients have loved us so much they have been raving about us to all their colleagues, this was before and with every job, we have gotten better, more efficient at our job. Check out our About page to know more about our company.
Have a restaurant that needs commercial kitchen equipment cleaning?
Here's how our company can help get all your equipment in check - Our team will wash all the tops, sides, and bottoms of your appliances, clean everywhere inside - everything including all those in the corner places that are impossible to reach to everyone else. Once complete, our team will go further to disinfect all the equipment to keep away all the crawlies and any bacteria that may have started thriving. Nashville Hood Cleaning will then polish all your equipment's tops for that extra shine.
Our company has a 100% customer satisfaction guarantee. We can also guarantee we will leave your equipment looking and functioning much better than it ever did before.
Would you like a free quote for commercial kitchen equipment cleaning? Let's jump on a call
Depending on your requirements and budget, one of our representatives will either give you a quote straight up or decide to schedule an appointment for a physical visit to your restaurant. So, if you're anywhere in Nashville, don't hesitate to Contact Nashville Hood Cleaning for a free - no obligation - quote. We also have a contact form you can use here. Just in case calling isn't your thing.
We are licensed, bonded, certified and fully insured for commercial kitchen equipment cleaning in Nashville, TN.
---